Game Development 101: Parents Guide
If you are here, then chances are that your child enjoys playing video games. It must be worrisome to any parent to watch their child do something that is time-consuming and not a specific life skill that will help your child in the future.
Do not worry, Chapter X Academy is here to help. For any child, being able to create a game that is to their design is far more exciting than a lot of other hobbies. Several children want to design games as a career path, but they often stop themselves from pursuing their dream because they are unsure whether being a game developer is a good idea.
Are you wondering where to find detailed information about game development? Keep calm because we have got you covered! In this guide, we will be talking all about game development as a career option. Hence, stay hooked until the end!
What is meant by Game Development?
The very first thing that you need to know is the exact meaning of game development. In simple words, it is a process for creating a game. The developer has to do the entire job related to the programming and the coding of the game. The concept is usually given by the other members of the team but bringing the concept to life is the job of the developer. The important aspects of a game that a developer must keep in mind are:
Setting

Gameplay

Features

Bonuses

Character Development

Music
Skills a Child would need Game Development
A game requires a lot of hard work and intelligence, without which it will never become a high-selling product in the market. And to make such a game, one requires a set of skills. If you are wondering which skill set is needed to carry out the job perfectly, read below:
Technical skills: Programming and designing skills are a must for developing a game. If your child is weak in coding, then creating a video game might get tough for you. Hence, programming skills in C++, Lua, Java, Perl, etc. are a must. These two IT skills together can create a brilliant developer.

Eagerness and patience to solve problems: Technical glitch is nothing new in the gaming world. Once a game is created, it needs regular checks and updates for proper functioning. Your child should also be prepared for solving unwanted problems every single hour without losing their patience.

Proper communication skills: Knowing excellent coding and designing won't help if your child is unable to communicate their ideas to other teammates. Whenever a tech product is formed, it requires teamwork. Hence, properly conveying their ideas is a necessity.

Creativity: If your child lacks innovative ideas, then launching new games will be indeed difficult. Therefore, having a creative mind is a must in this profession. They need to launch products that are unique in the market and appeal to the players instantly. Being a gamer helps in this scenario as they have first hand experience on what gamers prefer.

Understanding of human emotions: Even though games are all about virtual worlds, they are played by humans. Hence, whenever creating a game, your needs to understand human psychology and emotions. Their creation must be satisfying enough for the players.

Time management skills: If you want to be successful in any profession, then this skill is a must. However, when creating a game, it is more than important. Developers, who fail to meet deadlines, often get fired by companies. This is because renowned brands want to work with only those people who can deliver the games on time.
Game Development Scope
Gaming is an industry that is reaching heights of success in recent years. More and more brands are hiring top-notch game developers from various places. If you do well in the profession, you can also earn as high as 10 Lakh INR in a month. This salary is far better and huge compared to other jobs these days. Even beginners can earn more than 3 Lakh INR in a month if they pursue this career. Game development prospects are so bright that GTA V earned over $1 billion within just four days of its launch. A developer is the core of any successful game. Hence, if your child works well, then this is an incredibly high-paying sector!
What Careers Can One Pursue in Game Development?
After the game design is formulated, everything is handled by a developer. Without them, the game will never get formed and hence, will never into public view. This is the reason why there are several career opportunities for a skilled game developer. Some of the most popular job titles are:
AI programmer

2D developer

3D developer

Lead coder

Computer engineer
Subjects One Needs to Study in Game Development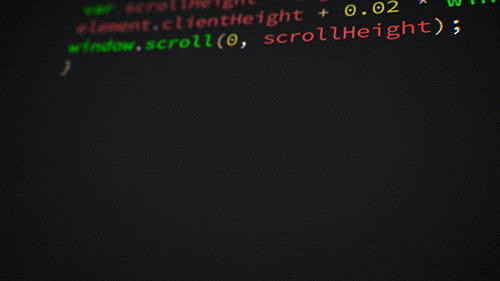 There are several subjects that one needs to be proficient in for becoming a game developer. The lessons that are most common are:
AI

Software engineering

Geometry

Calculus

Computer interface

Operating systems

Algebra

Trigonometry

Designing

Game physics

Audio formatting

Animation

Drawing
There are more subjects that your child will get to learn while studying game development. But these are the most important ones.
Conclusion
We hope this blog has helped you know all about game development as a career. While learning how to code, your child will gain a lot of skills that help them become a better developer.
Think about it this way, whenever choosing a career, you should listen to your inner calling. So, why not give your child the chance to follow their inner calling by starting them off with an advantage at an earlier age?
Visit our website to learn more about the courses we offer, and if you are still unsure about teaching your child coding, check out our FREE coding course.