5 Internet Safety Tips For Chidren
Children's online privacy and safety is becoming a growing concern due to various threats such as identity theft and inappropriate web content for kids. Very young children are using devices to access apps and watch videos. While this trend is increasing, so are the risks of children's private information being sold to third parties, kids' private information being stolen, as well as the accessibility in which children are able to access inappropriate content.
While learning how to code, your child may need to use the internet for various resources, or even for like-minded coders. Because of this our team believes that gearing up parents to help their child use the internet safely is a valuable goal to achieve, as Tech is the future, and the internet will soon be a necessary means of communication, which would need to be accessed by all age groups and not just coders.
Are you concerned with protecting your child's private information and what they see online but don't know where to start? Here are some tips to ensure your child stays safe online:
Personally create your child's new accounts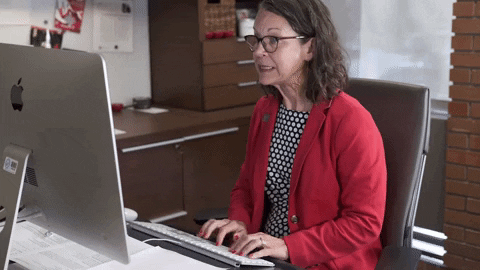 When your child wants to access a new website, app, or online service ensure that you are the one to sign them up. Signing up for a new service seems easy to kids but they don't fully understand what they are really signing up for, and let's be honest neither do we.
The initial sign up steps are the most important! Be sure to read the "terms of use" and "privacy policy". This will tell you everything you need to know about how the information you give at sign up and during usage will be used.
If you need extra guidance on whether the site, app, or service your child wants is appropriate, you can always consult various websites that will provide you with reviews, ratings, and what other parents are saying about a particular app or website, one of the most common ones used is Common Sense Media.
Don't use private information for usernames or passwords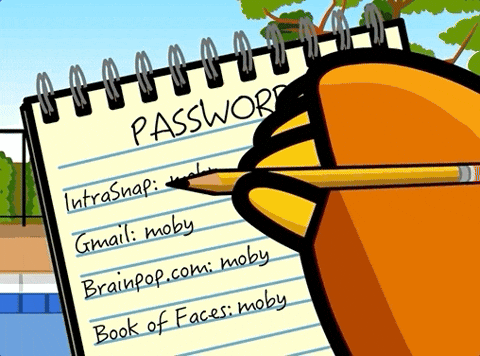 When signing your child up for a new account, carefully choose a username and password. Never use your child's real first or last name as their username. This type of information can put your child at serious risk for identity theft or stranger attention. If possible, skip details such as age, address, or phone number information. The less information you give the better! In addition, consider creating a username for your child that is low-key and inoffensive. This will help to deter unwanted attention toward your child.
Avoid using your child's real name, phone number, or address as your password. This will help protect your child's private information should the service holding your account gets hacked. Create a password for your child that is unique but memorable. Make sure to also follow the strong password rules such as including a combination of 8 or more letters, numbers, capital letters, and symbols. This is another layer in helping protect your child's private information.
Start using strict privacy settings
Once set-up is complete, always visit the section marked "privacy" or "settings". This section will give you access to the site or app's features so that you may decide which features you want your child to use. Consider turning off settings that you feel uncomfortable letting your child use. If the app or website offers to add a parent password so that kids won't have access to changing these settings you should definitely set one up.
Manage your child's search and browsing activity
It is nearly impossible to personally see everything your child is accessing on their device every minute they are on it. There are various tools to manage browsing access/history for your child. Below are some tools and information that will help you do just that.
Google SafeSearch is a feature in Google settings that allows parents to filter explicit search results.
While signed into your child's Google account do a search on the keyword SafeSearch.

Then click the settings gear icon on the right across from the search bar and select "Search Settings".

Once there, click the box beside "Turn on SafeSearch" and scroll to the bottom of the page to click "save".
You can rest assured that explicit results will now be filtered out of any Google searches your child makes.
Family Link is a Google app that will walk parents through creating and linking their own account to their child's account. Family link helps parents monitor their child's online activity while their child uses their device. The app also allows parents to keep an eye on their child's screen time.
FamiSafe App is a parental control application compatible with Windows, Mac, iOS, Android and Kindle. FamiSafe helps parents filter their child's online content, manage screen time, and keep track of their kids whereabouts.
These are just a few of the many tools out there to help manage your child's search and browsing history. Regardless of what browser you are using, always take the time to look into how you can filter your child's search results. This will give you peace of mind that your child will only be able to see age-appropriate content.
Educate your child on appropriate online behavior
One of the best ways to keep your child safe online is to teach your kids appropriate online behavior. A few key things your child should be taught are -
To report anytime when the site they are visiting or an online stranger is asking them for private information.

To never download or create any accounts without your supervision. Let them know the consequences this could have.

To never share their username or passwords with others including their close friends. Explain to your child that they can't be sure what their friend might do on their account since they won't be able to see them every minute they are using it. Assure them that it is always better to keep their account information private.

When allowing kids to text, chat, or post on social media make sure to emphasize the impact of posting a photo or comment. Assert that once a photo or comment is posted it can never be 100% taken off the internet. Even if the photo or comment was deleted later you can't be completely sure that someone hasn't already forwarded it to someone else or taken a screenshot of it.

Encourage them to communicate with you anytime they encounter a pop-up or ad and they don't know what to click.
It is very important that the child is encouraged to ask questions. In case they are unsure of anything, ask them to approach you with questions, so that you are always in the loop of information your child may be accessing.
When your child is informed on how to behave online it is easier for them to make the right choices that will keep them safe. Along with this, it is of major importance to monitor their accounts and online usage regularly. Ultimately, online privacy and safety risks can be mitigated with vigilance, communication, appropriate online behavior, and choosing the right settings.